Stoneworld celebrate the arrival of their new "Flying Bull" edging machine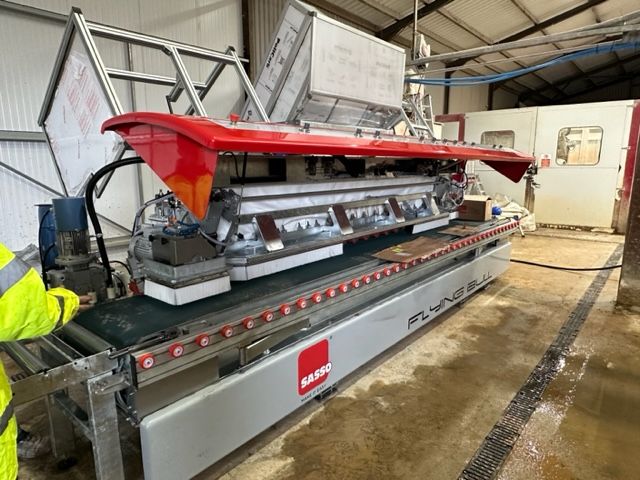 Based in Oxfordshire, Stoneworld is a national supplier of natural stone and porcelain. Utilising a modern on site stone masonry factory, they are able to create bespoke, precision fabricated pieces for garden and pool projects. Working with a wide variety of customers, Stoneworld offer a reliable service, with high stock levels and an expert team to help you ensure the success of your project.
Stoneworld have visited SPATEX on a number of occasions now, offering new and innovative solutions to swimming pool customers, such as precision cut grilles, three part copings and natural stone skimmer lids, alongside high quality stone and porcelain.
This year, Stoneworld also celebrated the arrival of their new "Flying Bull" edging machine, allowing them to create perfectly bullnosed copings on demand and in considerably higher quantities; providing the industry with a reliable source of premium quality pool copings for years to come.
With 20 years in natural stone, Stoneworld have carved a name out as one of the leading suppliers to the pool and spa industry, and innovators in stone masonry. Working across the UK, they supply to projects large and small in all areas of the hard landscaping sector.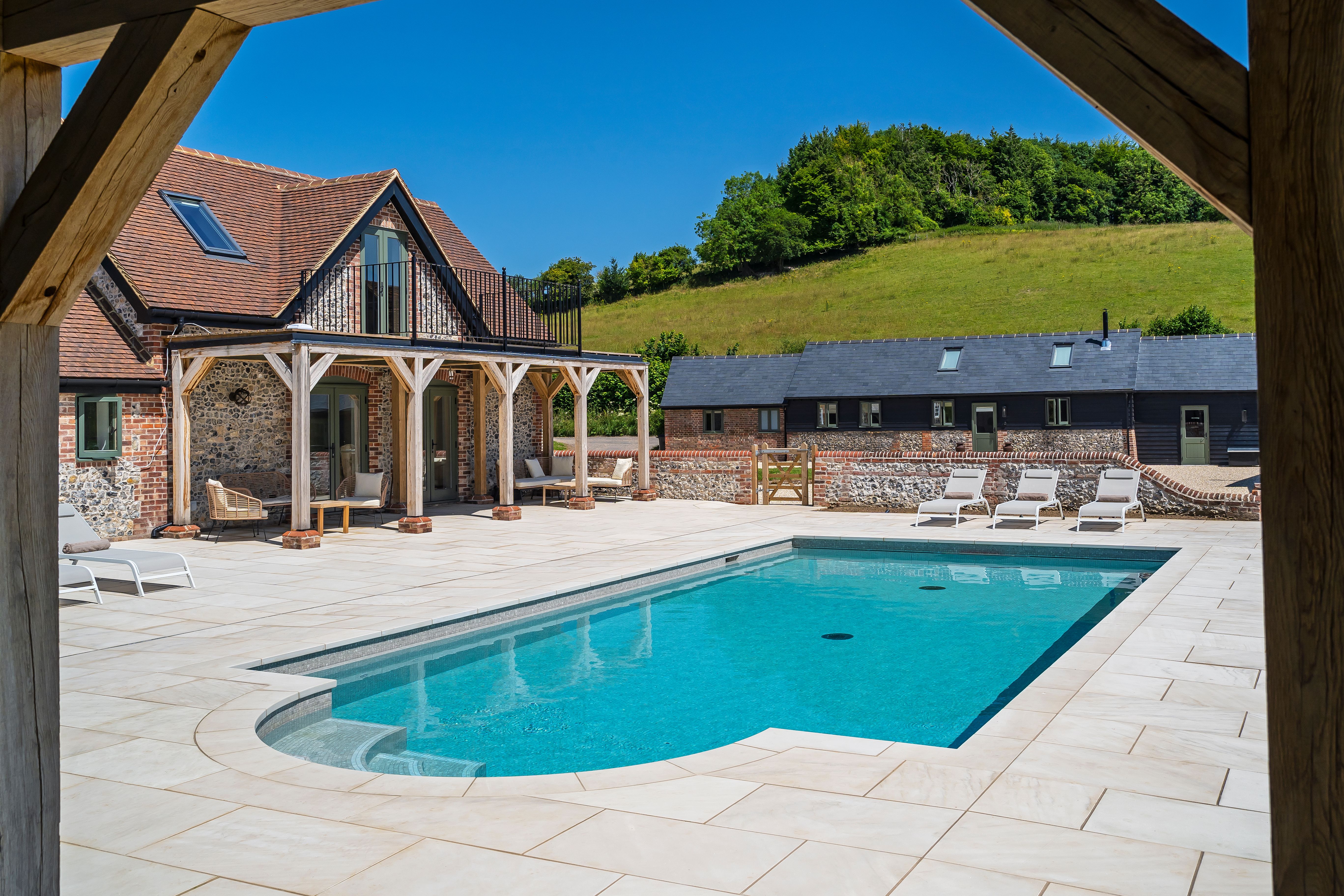 BIX BOTTOM FARM PROJECT