Bestile Opens Its Doors to TTA and British Distributors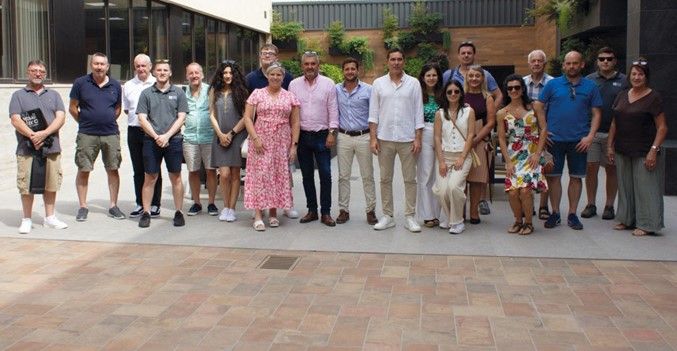 A Captivating Showcase of Ceramic Innovations and Sustainable Solutions Awaited the Esteemed Visitors.
Bestile, a leading ceramic tile manufacturer in Spain, warmly welcomed the Tile Association (TTA) and a distinguished group of British distributors to its cutting-edge facilities. The visit, organized in collaboration with ASCER, provided a captivating experience, showcasing Bestile's remarkable 3000 sqm exhibition area, brimming with a diverse range of ceramic materials, including decorative tiles, wood, cement, polished finishes, 20mm thickness options, and porcelains suitable for pools. The immersive tour, led by Mr. Salva Serra, provided valuable insights into Bestile's commitment to innovation and excellence in the ceramic industry.
"Hosting the TTA and our esteemed British distributors was an honor for us," expressed Mr. Salva Serra, International Chief Commercial Officer (CCO) at Bestile. "Our extensive exhibition space is a testament to our dedication to providing a comprehensive selection of high-quality ceramic solutions, designed to cater to various aesthetic preferences and functional requirements."
The event facilitated an engaging discussion and exchange of ideas, enabling the attendees to explore Bestile's broad spectrum of product offerings, perfect for diverse architectural and interior design projects. The visit also emphasized the company's focus on customer satisfaction and their ability to meet the unique demands of the British market.
As the industry continues to evolve, Bestile remains committed to staying at the forefront of innovation and design, inspiring architects, designers, and distributors with their wide array of ceramic offerings.
About Bestile
Bestile is a globally recognized ceramic tile manufacturer, renowned for its cutting-edge designs and commitment to excellence. With an expansive exhibition area and a wide variety of innovative products, the company continues to set new standards in the ceramic industry.
For more information about Bestile's impressive range of ceramic products and to download images from the visit, please visit https://en.bestile.es/