EMECs Hypostore Electrochlorination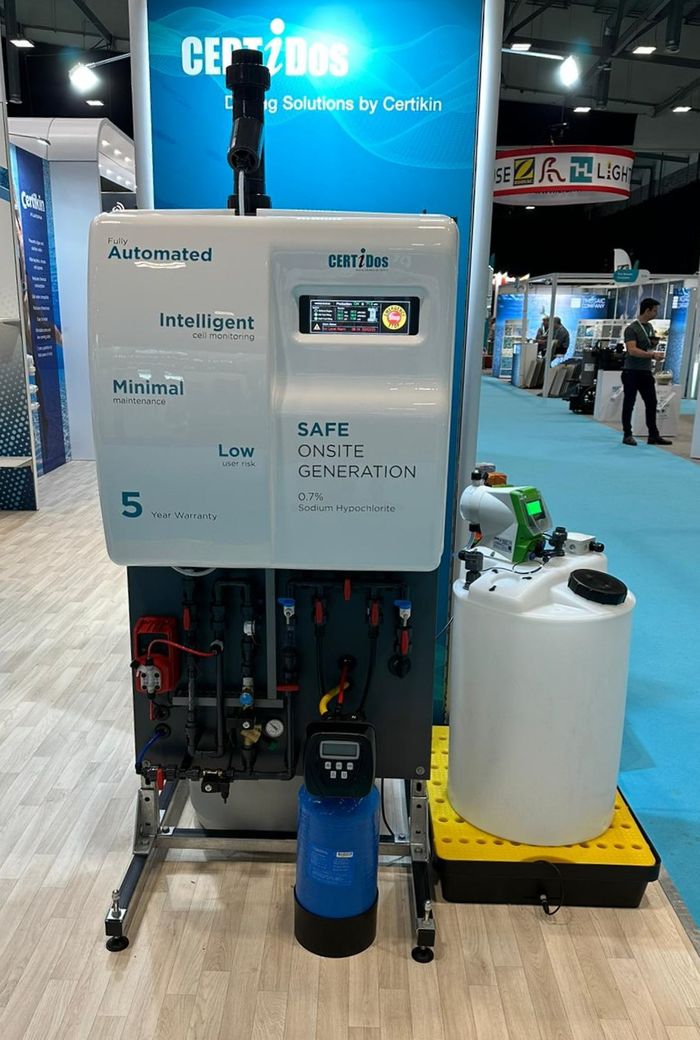 At SPATEX 2023, EMEC soft launched their Hypostore Electrochlorination unit for the generation of low risk, low strength sodium hypochlorite solution. Via networking at SPATEX, EMEC was invited to present at PALM Academy's Trainer Meeting on 21st July. This was a successful day full of positive, spirited informal discussion which was received well both by the attendees and the EMEC presenters.
The Hypostore has a modular design to maximise installation flexibility and can be controlled using new or existing monitoring and control equipment. In addition, EMEC can size units to produce sufficient solution to treat multiple pools or spas. As the industry endures another summer plagued with sodium hypochlorite shortages, EMEC welcomes enquiries and are looking forward to further showcasing the Hypostore at SPATEX 2024.
The Hypostore is pictured at SPATEX 2023. Also, featured, EMEC's most recent installation thanks to Aquality Leisure Ltd - a 250g unit batching 0.7% Sodium Hypochlorite at a maximum rate of 35 litres per hour.